Many critics criticized the Chick Lit genre when it first became popular (don't they feel silly now?).  As we know, Chick Lit has continued to grow in popularity, and continues to entertain readers all over the world.
While many new writers continue to emerge, some of the first female writers to break onto the Chick Lit scene are listed below (we know there are others but these are some of our favourites), and we've included some fun facts about each of them.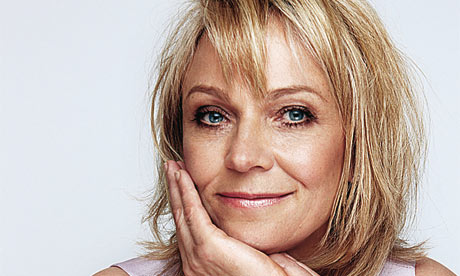 1. Helen Fielding, author of Bridget Jones's Diary.  The idea of Bridget Jones, a single, thirty-something, woman dealing with life and single-hood, was first written as a newspaper column for the London newspaper, The Independent.
The first movie, Bridget Jones's Diary, was released in 2001 and starred Renee Zellweger, Hugh Grant and Colin Firth.
If you want to laugh, check out the movie preview below:
2. Emily Griffin, author of Something Borrowed.  Before gaining success as a writer, Griffin worked as a lawyer.
The movie for Something Borrowed was released in 2011 and starred Kate Hudson and Ginnifer Goodwin.
http://www.youtube.com/watch?v=4qlMqqc7YdE
3. Sophie Kinsella, best known for her novel, Confessions of a Shopaholic.  Her real name is Madeleine Townley and she also publishes under Madeleine Wickham.
She had already published several books under her real name before deciding to write as Sophie Kinsella for the Shopaholic Series.
The movie, Confessions of a Shopaholic was released in 2009, starring Isla Fisher.
4. Lauren Weisberger, author of The Devil Wears Prada.  Weisberger worked for Anna Wintour, the editor-in-cheif of Vogue Magazine, which inspired the story for The Devil Wears Prada.
The movie premiered in 2006, and starred Meryl Streep, Emily Blunt and Anne Hathaway.  Anna Wintour attended the premier wearing…Prada.
5. Candace Busnell, author of Sex and the City.  She moved to New York at the age of 19 and wrote a children's book which was never published.
She wrote a newspaper column in the early to mid 1990s titled, Sex and the City, which eventually led to the novel and subsequently to the TV series and movies (the first movie premiered in 2008), starring Sarah Jessica Parker, Kim Cattrall, Kristen Davis and Cynthia Nixon.
http://www.youtube.com/watch?v=X5-aOpznm44&feature=fvst